Host a Psychic Party in Hawaiʻi on Maui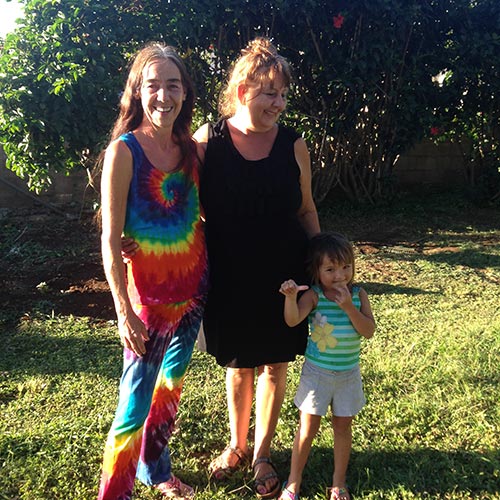 What is a psychic party? It's a gathering where everyone invited gets to have a personalized psychic reading or healing session. I will tune into each guest for an allotted time and provide an intuitive, insightful reading based on the guest's area of question. I can also provide healing sessions upon request with enough time.
* Party Host receives free reading *
We can share readings aloud together as a group, or anyone can request a private reading. I offer healing and card readings, and a combo in longer sessions. If you and your group are new to psychic readings, or skeptical, I suggest booking Psychic Party #1 to have a lighthearted experience with mini-readings of 15 minutes. When someone is enthralled and wants a longer reading or healing session, we can add additional session time at the end of the party (for additional price).
Psychic parties are perfect for groups and special occasions:
Personal Friends
Co-Workers/Company Parties
Wedding Receptions
Bridal & Baby Showers
Birthdays
Graduations
Anniversaries
Family Gatherings
Surprise Parties
Host a Psychic Party with Susan Ribao
Psychic Readings and Energy Healing for Guests
Customize your party experience – Choose how many guests will attend, where the party will be held, and choose the best package for your group from the offerings below.
Psychic Party #1
30 minute readings
up to 6 people
$75 per person
Psychic Party #2
45 minute readings
up to 3 people
$100 per person
Psychic Party #3
1 hour readings
up to 3 people
$150 per person
Tips are appreciated ~ Please share with me any breakthrough or any other transformation you experience related to our readings or healing sessions. You're also invited to leave me a review. Mahalo!