Psychic Readings & Healings on Maui
Susan
Long distance healings & readings available by phone or video.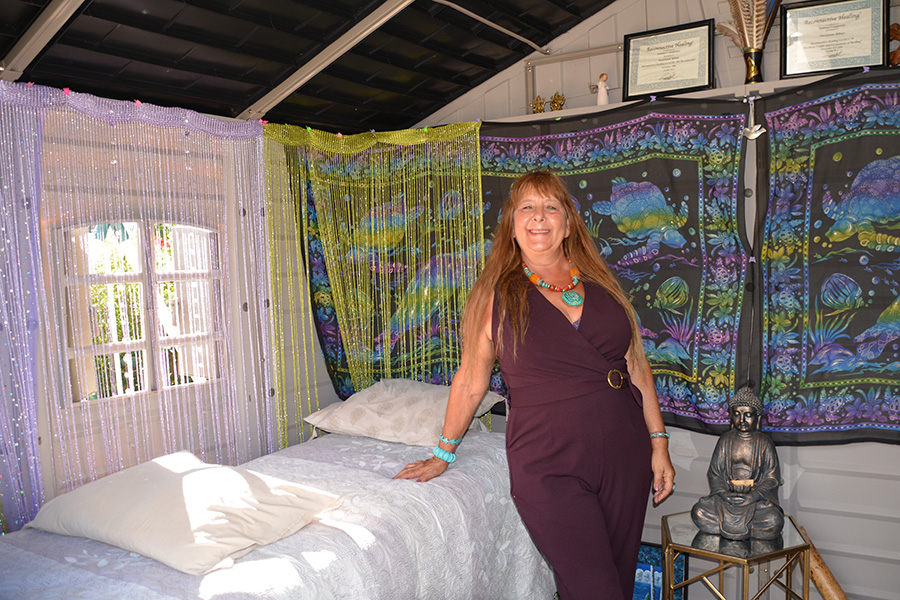 Aloha, my name is Susan, and I am honored to be share my psychic gifts and healing abilities. I teach Shamanic Healing and Reiki classes in person on Maui, Hawaiʻi, where I have lived for over 40 years.
I look forward to helping you.
Call 808-269-0520 for my services:
CERTIFICATIONS & LICENSES
The Art of Shamanism
Reiki Master & Teacher (Usui System)
Divine Healing Hands (Dr. Zhi Gang Sha)
Soul Healing
Polarity
Nursing
Psychic Readings, Energy Healing & Classes on Maui
Call 808-269-0520
Video Testimonial for Susan's Healings
REVIEW FROM DORIS LANG ON MAUI
May 2016 – When I am experiencing an issue or an imbalance I don't quite understand, I make an appointment with Sue. She has the innate ability to read my underlying problem and translate it easily for me to understand. I have visited her many times and I have referred her to others. It is often hard to find the "real" thing. Sue is exactly that. She has been so helpful and I feel blessed that she lives here on Maui. Mahalo nui loa Sue.
More About Susan
As a healer, I am both versatile and talented. I hold professional certifications in a variety of spiritual disciplines. I have studied with many teachers to enhance my natural abilities and connection to the psychic arts, which have come through my dreams since my earliest childhood memories.
Canadian born of Hungarian gypsy lineage, I have been blessed to become a teacher and guide to others on a spiritual path. I teach modern vision questing where students learn to read and interpret environmental messages that may influence their life and decisions. I also teach Dream Interpretation, Guide Retrieval and The Four Directions in my Shamanic healing series.
Learn to See and Heal
Vision Healing Class: This unique and transformational class covers in-depth explanation and techniques to facilitate students tapping into their own psychic and healing abilities. My lifelong expertise as a seer and energy healer makes this class a very rare and powerful opportunity to learn and grow in the psychic arts. I teach all classes personally, in traditional style. Please contact me with any questions.
See my full list of classes.
Annual Healing Sessions & Psychic Readings in Your Area
I am honored and available to be a recurring guest practitioner in your area. Contact me to request my upcoming travel schedule and to book sessions for groups and individuals based on geographic location.
Classes & Workshops in Your Area
If you would like invite me to teach any of my classes in your local area, please contact me. I love to travel and share this knowledge!
Call 808-269-0520