Blessings in Disguise
Blessings, Energy Clearings and Spirit Removal
BLESSINGS, ENERGY CLEARING AND SPIRIT REMOVAL
Spirit Removal Service in Hawaii
Susan Ribao and partner Susie Quinn are modern Maui ghostbusters who clear areas of unwanted spirits and energies. They perform a variety of blessings for new births, deaths, new business opening, property blessing, etc. If you have any problems with ghosts, spirits or wonder if you or an object near you needs an exorcism, please call us. WE CAN HELP.
Call us today at
Blessings in Disguise Services:
Blessings
Is it time for a blessing? Has a new baby been born recently? Has a family member or close friend passed away recently? Is it your birthday or a significant anniversary? Is it a new year or time of renewal for you? These are all ideal times to receive a blessing!
Energy Clearing
Release unwanted energetic blocks to feel clear and energized! Perhaps you are suffering from some unseen energy, maybe it's something you cannot see, yet you can feel or sense its energy… if no one has been able to help resolve or clear this type of problem for you, we can help you with an energy clearing.
Exorcisms
Susie performs entity exorcisms. She is proficient in removing negative energies and she can guide away any uncomfortable spirits that may be affecting you, your home, your business, your child, etc. Call us for help with anything you cannot explain, strange noises, unexplainable behavior, etc. To ask questions or book an exorcism, please call Susie at 808-264-5574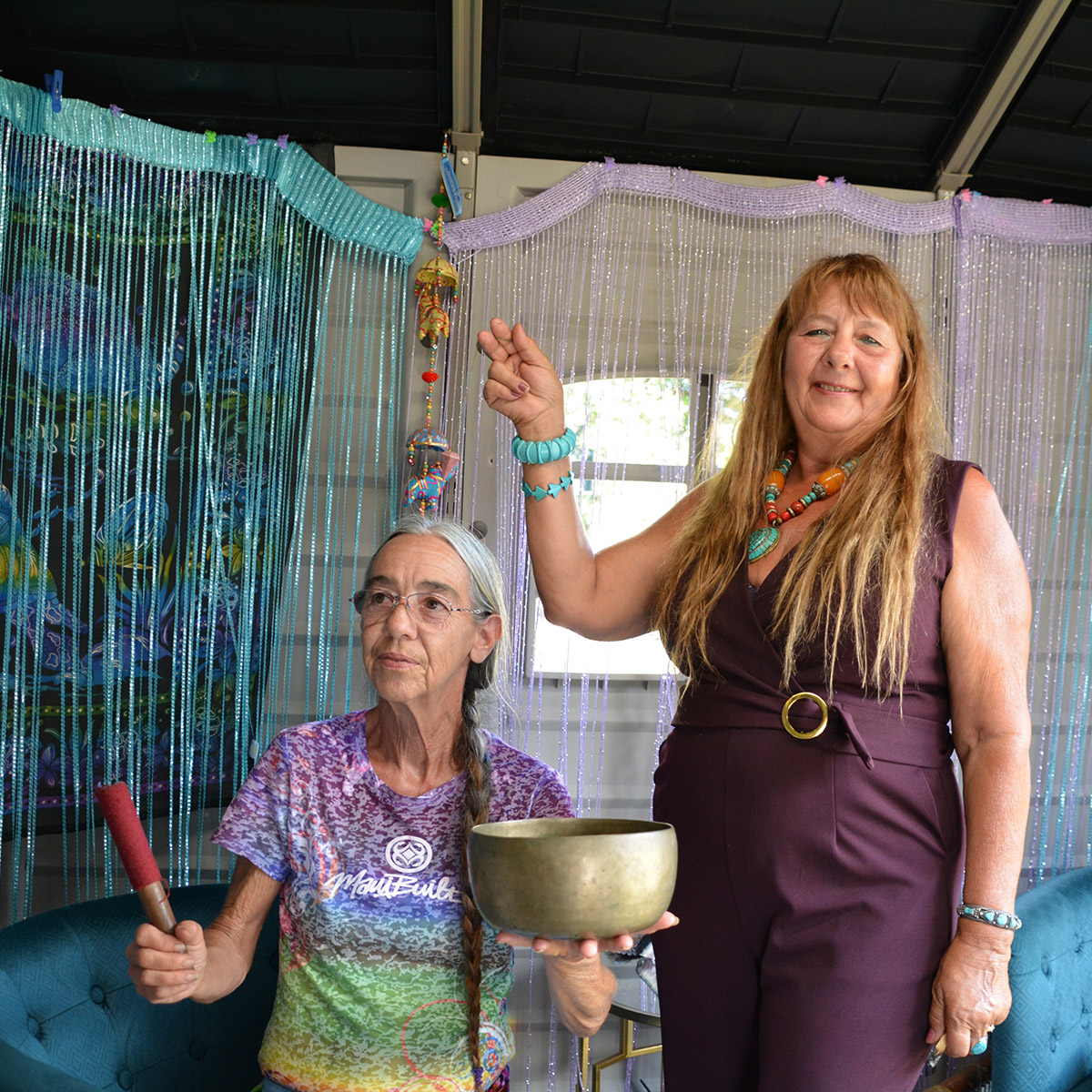 Feel Clear, Feel Energized, Love Yourself!
Spiritual clearings and blessings provided by Susan and Susie
Release unwanted spirits to feel clear and energized!
We can help you regardless of your religion or beliefs.
We serve multiculturally diverse clients of all ages and religions from all backgrounds and walks of life. Whether you are a Maui resident, Hawaiian native, visitor to Hawaii, or if you live somewhere else, call us if you need help with spiritual clearings and blessings.
Please call us for help with unusual problems and to remove spirits
Mahalo!